Internal Link
(opens in same window)

External Link
(opens in new window)

Broken Link
(likely 404 error)

Who the heck are these guys?
Scott Cartier - skah_t@dragonshadow.com
Vitals
I am XX years old (born in 1973 - you do the math) and graduated from Virginia Tech in 1995. I moved out to California when Intel hired me. I got fed up with the big corporate entity and left for VM Labs in June, 1998. I can't complain too much about Intel though as I did meet my lovely wife there. She was a circuit designer and I was a logic designer on Merced. She was smarter and got out a lot sooner than me. VM Labs began to really go downhill at the beginning of 2001. By the end of the year things got so bad I had to leave (there were two periods when we weren't getting paid). Now I'm at NVIDIA working as a software engineer in the Systems Engineering group in the MCP group.
Current Residence
Mountain View, California
Current Employment
Systems Engineer, NVIDIA Corp.
Systems Owned
Atari 2600 (don't have anymore), Atari 800 (don't have anymore), Sega Genesis, Sega CD (hey, don't laugh - I like it), Game Gear, Nomad, SNES, N64, Playstation (Yaroze!), Dreamcast, PS2, NUON DVD player, X-Box, Gamecube, Wii
All Time Favorite Games
M.U.L.E., Racing Destruction Set, Toe Jam & Earl, Streets of Rage 2, Super Mario Kart (not that cheating N64 version), Time Pilot (and TP '84), and more recently Beyond Good & Evil, Guitar Hero
Favorite Comic Books
Astro City, Bone, Quantum & Woody, Kingdom Come, Marvels, John Byrne's Next Men, Firearm, Anything written by JMS
Favorite Movies
Princess Bride ("Let me 'splain. No, there is too much. Let me sum up."), Fifth Element, Dark City (except the last 15 minutes), Aliens (Director's Cut), Stargate, Star Wars trilogy (duh), Matrix, Lord of the Rings
Current PC Setup

Compaq Presario X1000 notebook
WUXGA 1920x1200 (luv teh sexy scren)
Pentium M 1.7GHz
1.25GB RAM
ATI Mobility Radeon 9200
D/L DVD burner (NEC I think)

Anticipated Upgrades

No upgrades needed until the laptop dies. This model has had well known problems with its graphics card crapping out after a short time. We'll see how it goes.

Car
2003 Blue Subaru Outback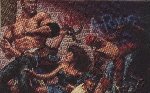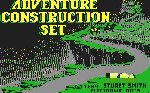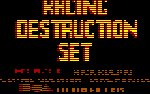 David Dewitt - apophis@dragonshadow.com
Current Residence
Vienna, Virginia
Systems Owned
Atari 2600, Commodore 64, Sega Genesis, Nintendo, SNES, N64, Playstation, Dreamcast, PS2
All Time Favorite Games
ACS, M.U.L.E., Toe Jam & Earl, Streets of Rage 2, Secret of Mana, Chrono Trigger, Legend of Zelda: A Link to the Past, Earthbound, Super Mario Kart, Mario Kart 64, Suikoden
Favorite Comic Books
Blade of the Immortal, Sandman, Usagi Yojimbo, anything by Masamune Shirow
Favorite Movies
Star Wars movies, Aliens (Director's cut), Ghostbusters (Tell him about the Twinky), Akira, Ninja Scroll, Fifth Element, Ghost in the Shell, Fight Club, Momento
Current PC Setup

P4 3.0GHz 800MHz FSB
1GB DDR PC3200
Seagate Barracuda SATA 160GB 8MB Cache
Samsung 52/24/52/16 CD-RW/DVD
Creative Soundblaster Audigy 2 6.1
GeForce FX 5700 Ultra 128MB
Cable modem or death!

Anticipated Upgrades
1600x1200 flat panel once they get cheap (yeah right)
Favorite Color
Black (yes, it is a color, whiners!)
Car
Silver 2000 Honda Civic Hatchback
# of Playboy Playmates Met
2
Favorite Finger
Right Index because I like to point at people and laugh
Favorite Quote
Sometimes I resort to thinking.

This web page and all other pages on this site are &copy 1999-2007 Scott Cartier